Many of us are overwhelmed by the wounds that we have. Just like tragedy, which we discussed last week, wounds are inevitable. We're going to have them…all of us. The question or issue is…how do we allow them to impact us? 
Sometimes the things that hurt us are obvious, i.e., tragedies, accidents, painful relationships, or confrontations with other people — these things are all external and it's easy to recognize them as the source of our hurt. Other wounds are much less obvious. They are often the scars caused by our own emotions sustained over a period of time, i.e., anger, sadness, anxiety, doubt, or fear, perhaps related to the hurts we've experienced, perhaps not. Emotional health demands that we become aware of these wounds so we can start the process of healing and moving forward.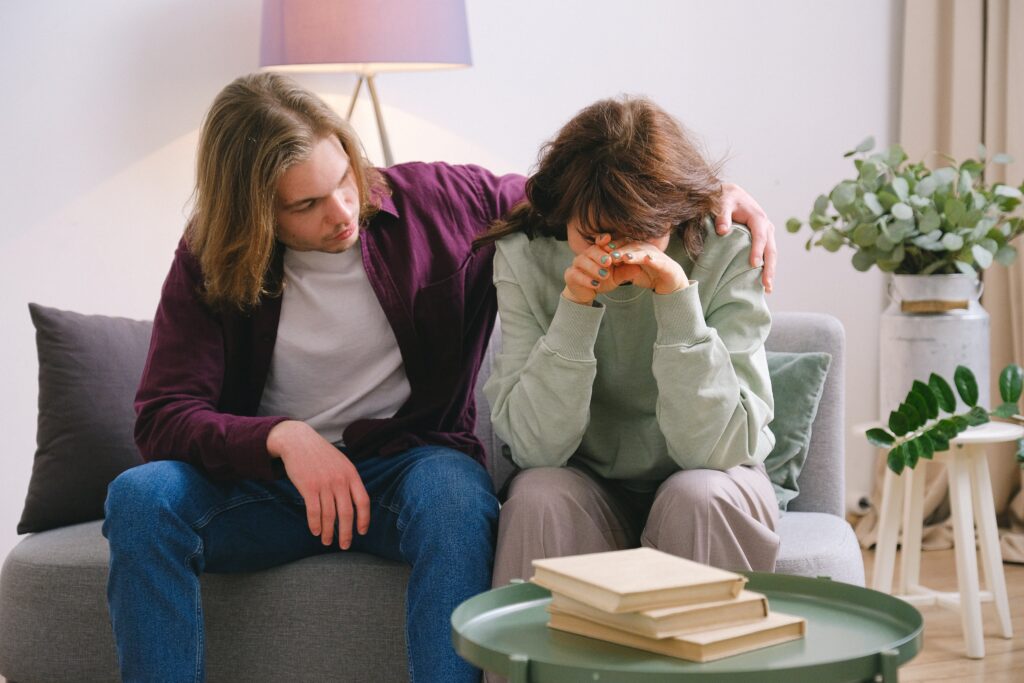 Trapped by Resentment
Resentment toward those who have hurt us can deepen and exacerbate our wounds, with most of us having experienced holding a grudge. Many are trapped and overwhelmed by resentment, it often consuming us. As pointed out last week, there's a painfully true saying that resenting someone else is like swallowing poison and waiting for the other person to die. In reality, when you harbor resentment, the only person it really hurts is you. Even if the other person knows of it and feels its repercussions, the impact on them pales in comparison to the impact on you. Our resentment can negatively impact not only our view of the situation, but of the world we live in and the people around us.  
For quite a while, I was overwhelmed by my wounds and resentments, almost in disbelief that these seeming "injustices" could have happened to me. My first wife's long struggle with alcoholism, the failure of our marriage, her death, the loss of my business … I experienced a range of emotions — sadness, despair, doubt, fear — and I remember being angry and bitter almost on a constant basis. It was real. It was penetrating. It hurt, sometimes almost physically. My resentments over these losses consumed me for a while. I felt very isolated, embarrassed to share the details with anyone. It was the most depressing time of my life. 
There is no question that people wrong us, hurt us, sometimes very deeply, whether with malice or not. But when we let this fact get in the way of us living with peace and joy, we only hurt ourselves. 
So how do we get out of habits of resentment and hurt? It is said that the first step in solving a problem is recognizing that there is one. We need to recognize the issues that plague us, many of which are the types of wounds referenced above. Self-discovery is an important step in healing. So is research and study in helping to find solutions. Healing might also require reaching out to someone like a friend or mentor, even a therapist. Our fear in facing our wounds can be massively diminished if we don't try to go through it all alone. 
Time Heals all Wounds 
There is at least partial truth to the saying that time heals all wounds. It was true for me. As time went on, the pain diminished and healing began to set it. That said, time alone would not have moved me past my many resentments. It was critical that I take ownership of my role in each of the painful circumstances, recognizing that I bore real responsibility for what had happened to me. And that difficult realization took time. My old wounds of low self-esteem and low self-worth, having been unresolved to that point, added to the pain of these new wounds and fostered a lot of resentment. It wasn't until I started the challenging process of fixing myself that I could humbly acknowledge my role in my circumstances and start to heal. You can do it too!!!
I look forward to continuing to accompany you on this journey. As always, please forward any questions, comments, concerns, or prayer requests to me at [email protected]. 
God Bless you on your Path to Peace, Joy, and Fulfillment!!!
Remember…God made you for Greatness!!!
Mark Joseph