WHAT YOU CAN EXPECT
Prompt, professional response to your phone calls and emails.
A personal phone discussion with me prior to your event, so that I can best understand how I can serve you and your audience.
Advertising of your event on my blog and social media channels.
A professionally prepared, compelling presentation, focused on achieving your objectives for your audience.
A customized handout, exclusively created for your attendees, that relates specifically to my presentation.
Follow-up communication after the event from me, to make sure I met your expectations and to receive any critiques you may have.
My absolute commitment to helping you= make your event the very best it can be; giving you 113% effort on my part.
ENDORSEMENTS FROM WELL RESPECTED CATHOLIC AUTHORS AND SPEAKERS
"Here's nitty-gritty, practical mentorship in living Christianity in the real world. In these pages you'll learn, step by step, how to do the hard stuff: forgive from the heart, apologize, open yourself to the healing power of God's mercy. If these graces have seemed remote, theoretical, or elusive to you, seek here and find everything you need: a prescription for spiritual health and lifelong conversion."

– Dr. Scott Hahn
Professor of Theology at Franciscan University of Steubenville, Founder of the St. Paul Institute for Biblical Theology, Catholic Theologian, Speaker, and Author of numerous books
---
"Overwhelming Pursuit: Stop Chasing your life and live" is a practical response to an old universal problem in our society. The question that is at the heart of many lives is: Am I loved? Mark Joseph confronts this question head on. It is a common wound within many. At the same time, Mark helps the reader to move beyond into the realization of God's love through forgiveness and healing, growing in holiness with practical tools. I recommend this book for its wisdom and direction in the path of becoming fully oneself.

– Bishop Sam G. Jacobs Bishop
Emeritus of Diocese of Houma Thibodaux
Read More >
"Long ago, St. Augustine confessed the question 'Is not human life on earth a time of testing without respite?' Even when all seems to be going well, we can find ourselves overwhelmed with the demands of life, and especially so in this fast-paced, technological age. Mark Joseph, heeding Our Lord's call to go to him with our heavy labors, offers us the opportunity to learn from his lived experience. Overwhelming Pursuit is a wonderful work which will surely offer many the guidance they need to juggle the demands of an overwhelmed life."

– Curtis Martin
Founder and CEO of FOCUS
---
"Mark Joseph writes with genuine and inspiring humility of his own weakness and sin and the effects on his family and in his own soul. He charts a pathway to becoming a true disciple of Jesus Christ and the blessings that followed. I highly recommend, not only that you read this book but that you apply its principles to your own life."

– Sr. Ann Shields, SGL
Member of The Servants of God's Love, a Catholic Speaker, Radio Host, and Author of numerous books
---
"Countless books promise "change" but in "Overwhelming Pursuit" Mark Joseph offers practical insights and wisdom to actually make it happen. Joseph introduces the reader to the God many thought they knew. If you really want to have a joy and peace-filled life, you have to know the giver of life. So if you're really ready to start living – this book's for you."

– Mark Hart
Executive Vice President of Life Teen, Catholic Speaker and Author of numerous books
---
"Mark Joseph has done us all a huge service by writing this book. With straightforward points and practical tips, he shines a light on the reasons we struggle to both be happy and holy, and offers inspiring encouragement and honest insights into how we can achieve what we all ultimately want. I loved this book, will read it again and again, and will certainly be giving it to family and friends."

– Katie Prejean McGrady
International Catholic Speaker, Podcaster, & Author of "Room 24" and "Follow"
---
"We need more down to earth and practical books like this, and Mark Joseph delivers. He shares his insights, born of experience, that have helped him live a fulfilling life. And he invites readers to tackle tough questions so they can live that life too!"

– Chris Stefanick
Catholic Speaker and Author of "I Am ___________"
---
PRIMARY SPEAKING TOPICS
I speak on topics that are real life issues for most people, always tying our faith in as a meaningful (most important) part of the solution. I would be happy to customize my presentation to meet your audience's needs. My goal is to achieve the outcome you are desiring.
Topics I most frequently speak on include the following. I can present any of these as a keynote, workshop, or in half or full-day seminar style.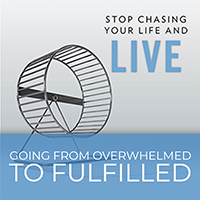 Going from Overwhelmed to Fulfilled – it doesn't matter who we are or what we do; most people are overwhelmed. In this talk, I identify how we become overwhelmed and how to overcome it.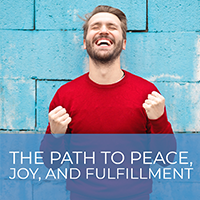 The Path to Peace, Joy, and Fulfillment – first identifying why we don't experience these things, I take the audience through the process of how to achieve them long-term.
READ MORE >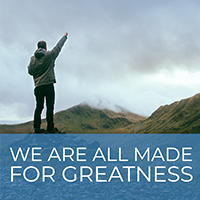 We Are All Made for Greatness – it's Scriptural….God made each of us for Greatness. I help people understand this fact both intellectually and emotionally, sharing with them how to find and live it in their lives.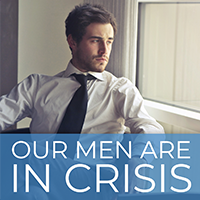 Our Men are in Crisis – just a little bit of research will indicate how significant the crisis is. I discuss the reasons why and what can be done to rectify the situation.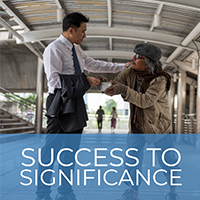 Success to Significance – so many people spend a lifetime running the race, to then someday wonder what life is all about. I give witness as to why this occurs and how to live a life of significance.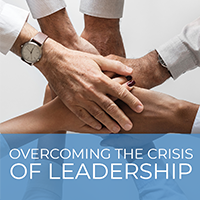 Overcoming the Crisis of Leadership – whether the commercial world, government, or the Church, we have a crisis of leadership. Given both my business experience and spiritual journey, I speak to the causes and the remedies.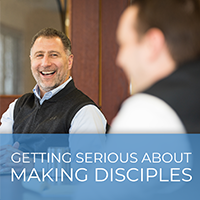 Getting Serious about Making Disciples – Jesus very specifically tells us in the Great Commission to "make disciples". Not a mere suggestion by our Lord, I speak to why this is so important and how to do it (based on extensive research).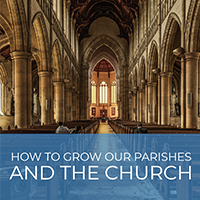 How to Grow our Parishes and the Church – recognizing that Parish life is central to our faith, my wife and I have been part of the Parish Revitalization movement since 2015. With lots of lessons learned, my talk speaks to the things that have worked and why.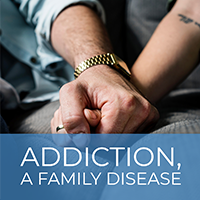 Addiction, a Family Disease – having lost my first wife to addiction, I speak to the family aspects of the disease and the fact that there is a road to recovery for everyone.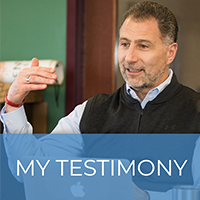 My Testimony – in compelling fashion, I share my life's story, the great highs and the great lows, including my conversion and the significant lessons I learned from our Lord.
I can also customize the presentation to the desires of the event organizer.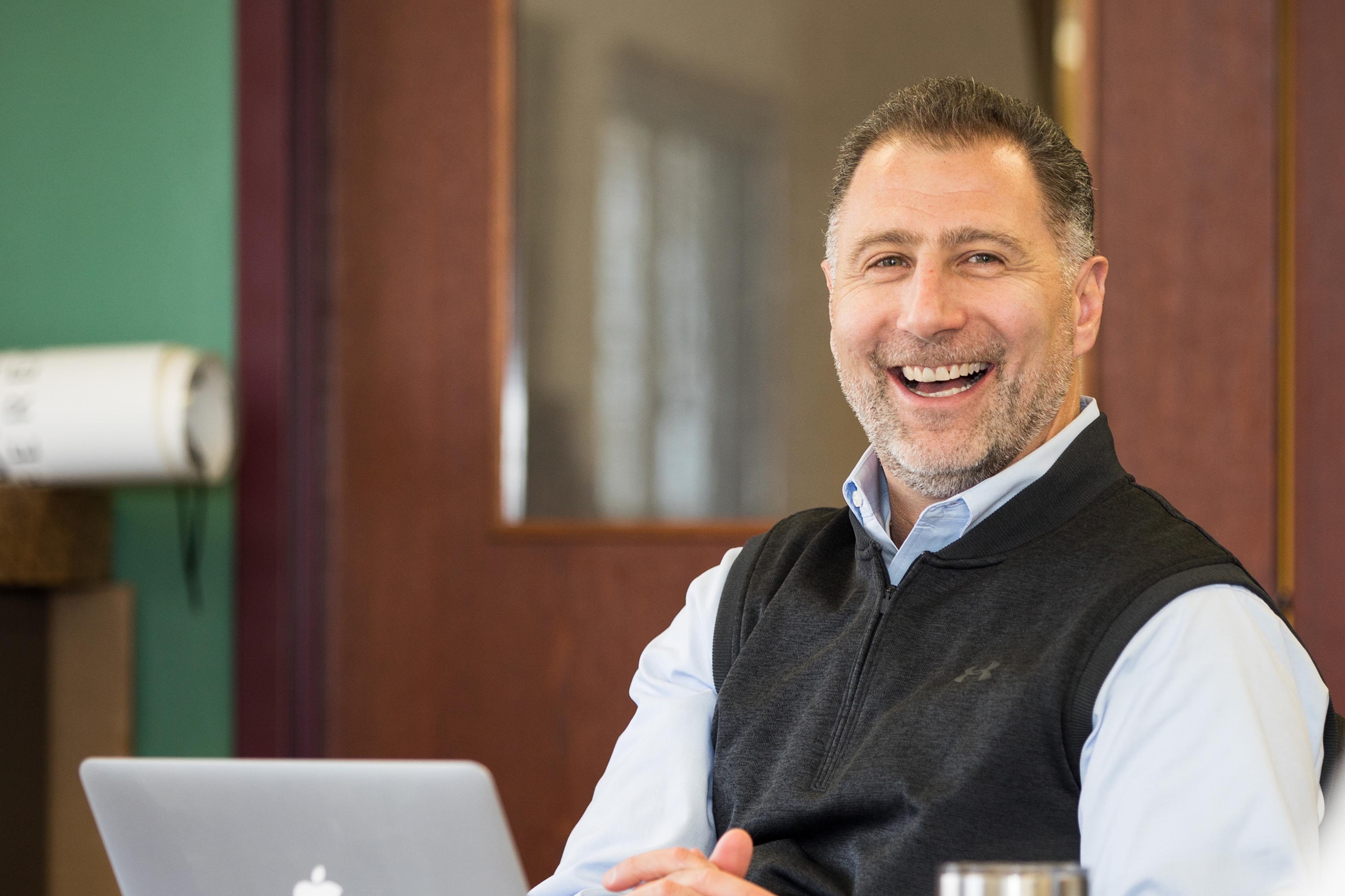 INFORMATION ON ME
I spent most of my career running businesses, with over 2/3 of that time dedicated to the pollution control industry, where I bought a small company (it was me and a part-time secretary) and grew it nicely over a period of years.
Having suffered significant tragedy, I experienced conversion and felt a real call to leave the commercial world and get into ministry. Joining Franciscan University of Steubenville in 2012, today I work as the Vice President of Outreach and Evangelization, where I am part of a team that gets to evangelize, equip, and empower, all by God's grace, tens of thousands every year.
Given what I've learned and how the message resonates with so many, all by the grace of God, I've become committed to helping others, addressing a number of topics (please see below), including as an instructor for the Master of Leadership program at the University. I have spoken publicly for more than 20 years, the last 10 of which on faith-based subjects. In addition, I blog regularly and have a healthy following via both email and social media.
I am married to my best friend, Cyndi, and have three adult children, two son-in-laws, one daughter-in-law, and two granddaughters. Cyndi and I live outside of Pittsburgh, PA., where our passions are faith, family, health, and fitness.
CHECK MY AVAILABILITY
Thank you for considering me as a possible speaker for your event! Please fill out the form below and I will get back to you very shortly.