Today is the Feast Day of St. Mark the Evangelist, a favorite of mine for obvious reasons. St. Mark was one of the four writers of the Gospels. Among other things, he's quoted as saying, "For what shall it profit a man if he gains the whole world and loses his own soul". How true. In doing a little research, I found a Prayer to St. Mark: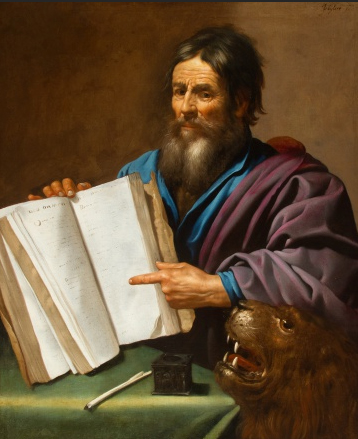 Today also marks the 5-year anniversary of when I first began posting these blogs. With roughly 1,600 on our email list, every Wednesday I send out a note of roughly 600 words. Although the topics vary, they most often have to do with real life issues, relating them back to our faith. Over five years, this is my 260th post, most of it being original content.
Beginning with my conversion experience in March 2006 and based on my journey to date, I continue to believe that in understanding and internalizing the unconditional love and forgiveness of Jesus Christ that:
The unimaginable is achievable,   
We can live Heaven here on earth,
There's a path to peace, joy, and fulfillment.
As expressed in my book, online course, my talks, videos, and these blogs, I also believe that God made you and me for greatness, putting each of us individually on this earth with a specific purpose, with unique gifts and talents.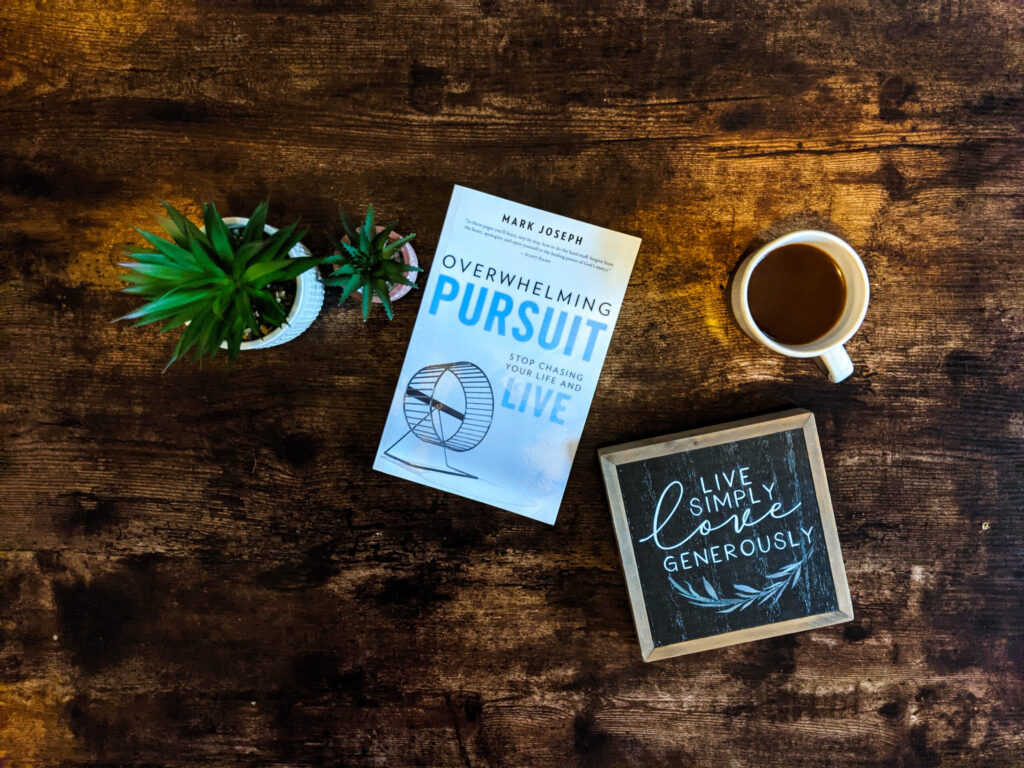 I launched this blog right before my book came out. Having aspirations of sharing my message (really God's message) with as many as possible, I was doing a fair amount of speaking, mostly local, and promoting myself and the ministry. We created an online course and promoted that too. Then COVID hit and we lost momentum.
Something else happened over that time. I'm five years older, now sixty, and my priorities have shifted. With expanded responsibilities at work, I'm quite busy, including travel. Since the beginning, the writing and speaking have been done on the weekends and the older I get, the more I don't want to be running in my off-time. Instead, I prefer hanging out with Cyndi and doing the things we enjoy on weekends.
In discerning this, a couple questions come to mind. Is this about me or the message? Where can my greatest impact be? At Franciscan University of Steubenville, I have the privilege of leading a team of 30, in addition to being responsible for the 10 partner organizations that put on our conferences across North America. What if my efforts exclusively went towards them? What would the impact be, especially with our exponential reach? Understanding that these things aren't mutually exclusive, where is God calling me?
There's a time for everything. Life is made of decisions, and we can only say "no" if we have a stronger "yes". All this to say that as a standard, we are going to begin posting once a month instead of every week. Given the time it takes to prepare each blog, I think it's the right decision. My priorities (not the message but the means) have shifted and I feel God calling me in a slightly different direction. That doesn't mean that we won't be posting something else periodically, but our original content will be coming out monthly.
I want to thank you for being on this journey with me. Your support is so appreciated. I know I'm biased but I don't believe there's a more important message to share. In fact, I am convicted that if more people knew the love of Christ, that we'd live in a much better country and world. Please pray for me as I do for you. We are experiencing very challenging times and clearly Jesus is the only answer.
Btw, all my past blogs are on the website at https://markjosephministries.com/blog/. We have an online course as well as my book. If desirous and you have a financial issue, just email me and we're happy to discount or provide them for free. Lastly, I'm happy to give the occasional talk or do a Parish Mission, especially locally.
In closing, I want to thank two people. First, I couldn't do any of this (website, blog posts, videos, etc.) without Mary Kate Cuccari, who's the creative genius and designer behind the scenes. If you ever have the need, I'd recommend MK in a heartbeat. My wife Cyndi has always supported all of my endeavors, including this ministry. My best friend, I thank God for her every day. Thanks Babe!!!
As always, please email me at [email protected] with questions, concerns, comments, or prayer requests.
God Bless you on your Path to Peace, Joy, and Fulfillment!!!
Remember…God made you for Greatness!!!
Mark Joseph