I have a brother in Christ and very good friend, Pete Diulus, who I've known and served with in ministry for many years. Every year, Pete shares a Christmas message. Although all are very good, this year's really spoke to me, so much so that I wanted to share it with you (with Pete's permission). Here you go, in Pete's words.  
God speaks to us in many ways. Often, we look for the big, flashy signs. The truth is that God more often speaks to the world in gentle whispers than he does in big events like fires, thunders, and earthquakes. I'd like to share with you the story of a place where "gentle whispers" spread the joy of Christmas every day of the year.
If you're a bit like me… you want the very best for your loved ones. Maybe even more than you want for yourself. We all want to find our place in the world, where we can connect meaningfully with others, share our unique gifts, and make a positive impact. Finding this place isn't always obvious or easy. Just imagine… the person you love has worked hard to develop their skills, only to find that there is "no place for them" in the job market.
Patrick, a dynamic and loving young man who lives with autism, wanted to find a "real" job. He enrolled in the local community college's food service program, and working extremely hard, he excelled and graduated.
Unfortunately, Patrick and his parents, Mike and Terri, discovered an ugly truth about the job market for adults with intellectual and developmental disabilities (IDD). The unemployment rate for adults with IDD is ridiculously high. They found that employers seemed hesitant to hire a hardworking and motivated person like Patrick because the little extra help he would need might be disruptive to business. For years, the family prayed for a way to share the joy they experienced, both through Patrick and in serving others.
Like Terri and Mike, my wife, Carol, and I have longed for a meaningful employment opportunity for our son, Jonathan, to share his unique gifts. Since he graduated high school ten years ago, Jonathan has worked in a variety of volunteer "gigs," including sorting, packing, shredding, and assembling. Jonathan and I have also volunteered together, visiting peoples' homes to offer Holy Communion. I saw the positive impact Jonathan was having on the folks we visited, just by being who he is and sharing his unique gifts.
Unbeknownst to us, Mike and Terri's prayers were answered by the patron saint of caregivers, Brother André Bessette. Brother André Bessette was a "gentle whisper" of a person. He was a frail and sickly child. He was poor, uneducated, and thought to be illiterate. Orphaned at 12, he struggled to hold down a job because of his poor health. When he was finally accepted into the Congregation of Holy Cross, a religious order that is best known as educators, the only job he was qualified for was "doorkeeper." For the rest of his life, this was the only formal position he held.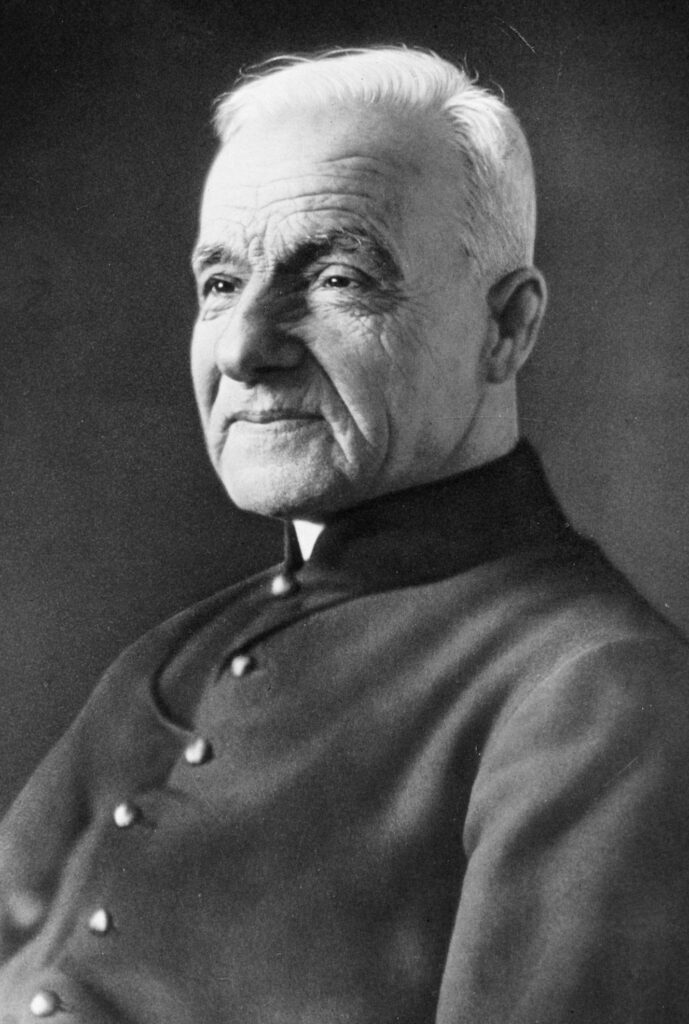 Brother André turned this position into something remarkable. With his kind, humble, loving, and prayerful ways, he sought to bring Jesus to everyone he met. So, as a doorkeeper, he welcomed the sick, lonely and the suffering with open arms.
When Brother André passed away in January of 1937, over one million people braved the Montreal cold to pay their respects to the "Miracle Man of Montreal." This "gentle whisper" of a person showed us how to humbly serve Jesus and each other in a kind and joyful way.
Brother André's story inspired Patrick, Mike, and Terri to open a coffee shop – Brother André's Café – to be staffed by adults with IDD. The idea was born from the desire to make a positive difference in the lives of people who might otherwise struggle to find employment… and create connection with the community and the wider world.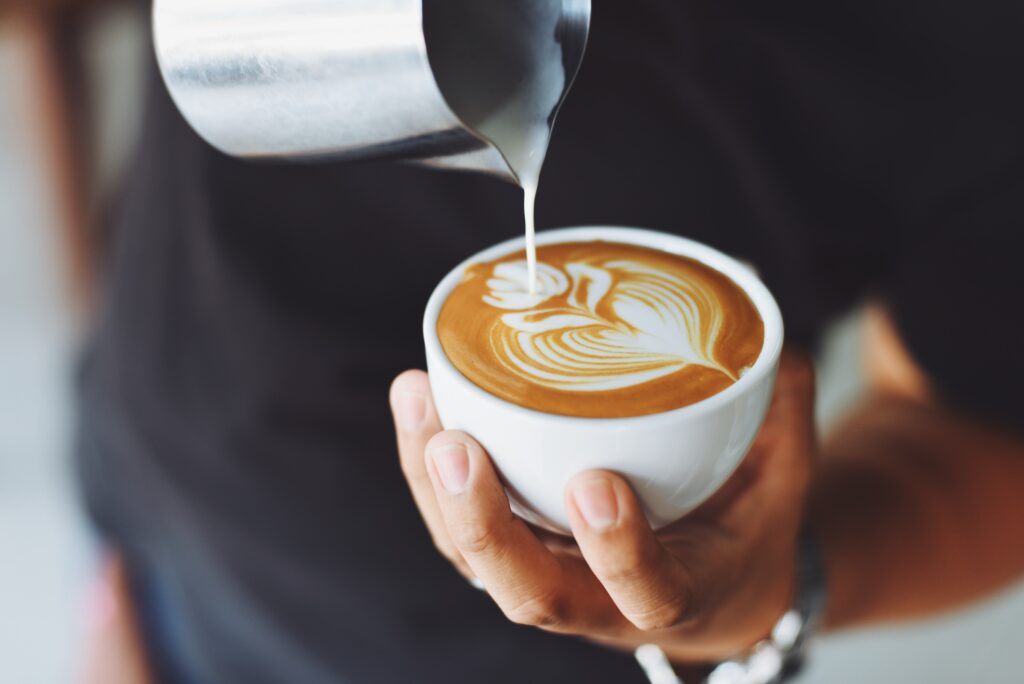 Mike and Terri shared the idea with Father Chris Donley, a Pittsburgh diocesan priest and cofounder of Move a Mountain Missions (MMM). Father Chris saw the project as a natural extension of MMM's mission "to be Jesus for the most vulnerable all over the world" and invited Mike and Terri to launch Brother André's Café as a part of Move A Mountain Missions.
But opening a Café in the midst of the coronavirus pandemic simply wasn't possible. Determined to find a way forward, the grand opening was postponed, and the team quietly launched Brother André's Cafe online in November of 2020. The storefront opening at Epiphany Catholic Church followed in October 2021, and our son, Jonathan, was hired to work there.
Every time that I drop off Jonathan for his scheduled shift, I'm impressed by this wonderful, hardworking group of people. The team at Brother André's has turned a simple cup of coffee and homemade baked goods into a specialty experience. Father Chris refers to these 13 employees as "the Baker's Dozen." Each has created their specialty drink, has starred in Brother Andre's ongoing video blog, and continues to cultivate their skills and new friendships.
As we celebrated the official 1st Anniversary of Brother André's Café this year, I paused to reflect on the remarkable series of "gentle whispers" that connected my family with Brother André's. We're a part of an extended family now… proud parents sharing challenges and triumphs as we watch our sons and daughters work together… seeing their passion and joy overflow into the world.
We are profoundly grateful for that moment when Father Joe stopped us after Mass and asked, "have you heard of Brother André's?" For us, this was a realization that truly, there are no coincidences…every person has a place and a calling.
Brother André's inspiration is ideal for the Café, whose employees and supporters are also like God's "gentle whisper," transforming the simplest thing into something remarkable. It is a continuous privilege to be associated with these amazing individuals and their families.
I would urge you to stop by, have a cup of coffee and one of their incredible cookies, and "experience the joy" at Brother Andre's Café. You will "witness the face of Jesus" in the smiles of "the Baker's Dozen."
Mark here…I loved this story and wanted to share it with you. If you'd like more information on Brother Andre's Café, want to look at a menu, or make a donation, please go to https://brotherandres.org.
As always, please feel free to contact me at [email protected] with comments, concerns, questions, or prayer requests.
God Bless you on your Path to Peace, Joy, and Fulfillment!!!
Remember…God made you for Greatness!!!
Mark Joseph