Pre-COVID, what's your experience of Church? Were the pews full? Do entire families attend? Is there a vibrancy?
Many of us are old enough to remember when the Parish was central to family life. As I recall, most of the people on our street attended my boyhood Parish. So did many more, who we got to bond with every Sunday as entire families. With the Masses full, we didn't just jet out of the parking lot after, but engaged with other families, often around the donut table. Sacraments were flourishing. My parents would go to the New Years' Eve and Valentine's Day dances at the Parish with their many friends. There was the summer Parish picnic and other events throughout the year. Father used to come over for dinner and my parents would volunteer at the Parish.
For most of us, those memories are of the past. Christianity has suffered from dramatically decreasing numbers over the last several decades. This trend includes the Catholic Church, with Masses being much less crowded. In many Dioceses, some Parishes are closing or clustering. Statistically our numbers are way down, whether it's the number of weddings, baptisms, or first communions. Add to that the reduced number of Priests and Religious Sisters. What is on the rise is the number of Parishes without a resident Priest, now 1 in 5 in the U.S., up five-fold over the last several decades.
What the Local Church Can Become
Imagine Parishes where Churches are full for every Mass. Parishioners participant in vibrant and engaging liturgies, in Parishes that are known for their hospitality. The number of volunteers at the Parish is only exceeded by those in small groups. There's an atmosphere of "family ministry", where programs not only exist for the entire family, but youth and adults of all ages, at all stations of life. In addition:
Religious Education classes are full, led by engaged teachers, who share the love of Christ with their students while providing strong Catholic orthodoxy in a compelling way.
With a culture of evangelization and discipleship, the RCIA program ushers in numerous people to the Church every year.
Based in a deep spirituality, there is a culture of generosity which includes Parishioners' time, talents, and treasures, both within the Parish as well as providing service to the community.
Parishes are known for their outreach to those in need, attracting people to the faith, and accompanying their Parishioners in their spiritual growth.
Parishes are the center of activity for Parishioners and others in the community.
Not only are vocations to religious life no longer in short supply, but the elderly are cared for, marriages are thriving, and families are growing in holiness.
Significantly more people are living their faith, have hope, and know their purpose in life.
You think the above is a thing of the past, a pipedream? Think again. It can be done. Although they are not in significant number, there are Catholic Parishes, with strong Pastoral leadership, as well as non-denominational Churches, which are "re-envisioning Church" and renewing the spiritual lives of their Parishioners.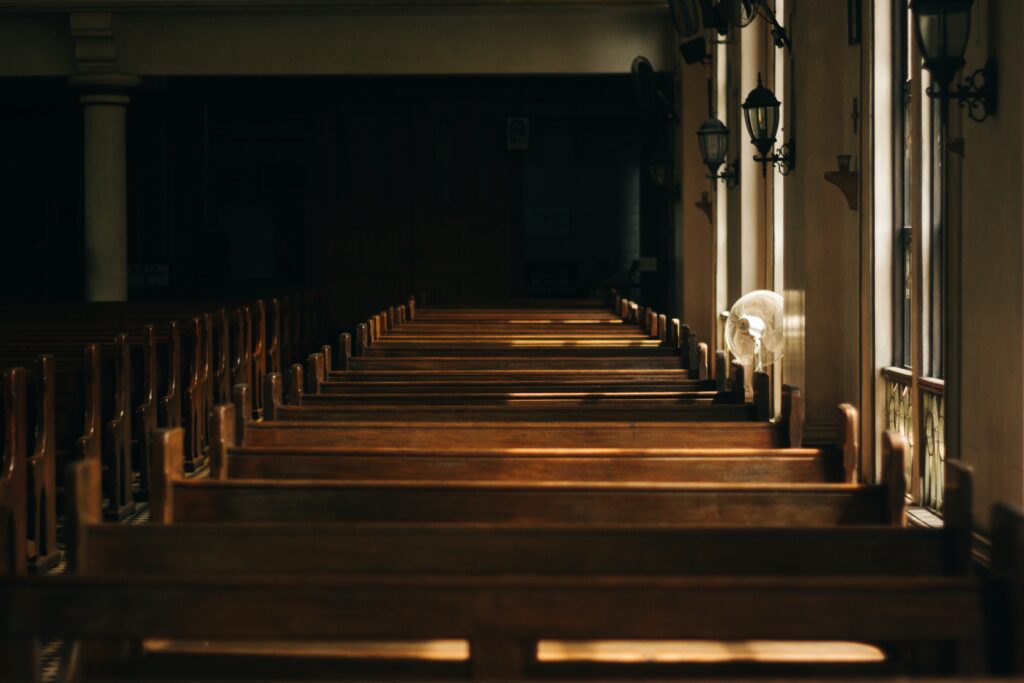 What Can We Do?
I don't know about you, but the parents and grandparents I know who are actively engaged in their faith (me included) have one primary desire, in addition to pursuing our faith. That is passing along the faith to their kids and grandkids. Friends too. It's Jesus' desire too, giving us the Great Commandments and Great Commission.
Consistent with Vatican II and the New Evangelization, the laity are called to work with our Clergy, who cannot do it alone. Our Priests need support, assistance, and collaboration in revitalizing our Parishes, making them places of vibrant worship and missionary discipleship.
What do you see as your role? How can you help? What can you do? There's a lot. Feel free to reach out to me. Happy to chat about it. We can have what we had years ago and to my way of thinking, it's a pursuit worth pursuing. Amen!!!
As always, feel free to contact me at [email protected] with comments, questions, concerns, challenges, or prayer requests.
God Bless you on your Path to Peace, Joy, and Fulfillment!!!
Remember…God made you for GREATNESS!!!
Mark Joseph