Many of us don't make our marriages a priority. Our attention goes to our kids, their needs and activities. We focus on our careers, forcing us to spend lots of time on work. Then there are additional things outside the home like entertainment and various activities, including participating in not-for-profit initiatives. Much of this is often to the exclusion of our spouses.
It's all part of the busyness of life. It's not intentional or done with malice, but instead it just happens.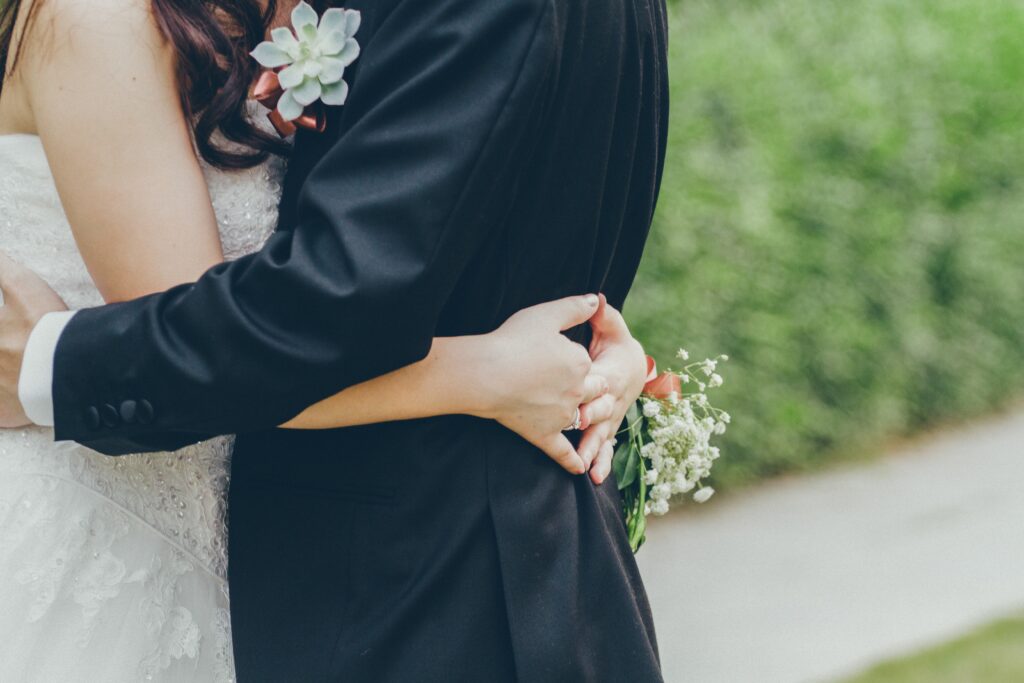 Culture of Me
Add to the above what has become so prevalent in our society, the culture of "me", i.e. "me, myself, and I". So many have lost the "other" focus in their lives. Instead it's about our self-gratification and pleasure.
There was a time when all of the above applied to me. As such, the idea of "happy wife, happy life" used to drive me crazy. Buying into the things of the world, the phrase seemed absolutely ridiculous. What about me? What about my needs, my happiness? Why was it all about her happiness? And why did the responsibility lie with me?
That Was Then and This is Now
Well, as they say, that was then and this is now. Having experienced conversion and now being very active in my faith, my priorities are much different. I now understand that my relationship with my wife is second only in importance to my relationship with Jesus Christ. With that, for those who choose marriage there are a few truths that we need to live by:
Jesus has to be at the center of our marriages
Our number one priority needs to be helping one another get to Heaven
The better each of us is doing individually (spiritually and emotionally), the better our marriages will be
Die to Self and Serve the Other
In Ephesians 5:25, the Apostle Paul tells us, "Husbands love your wives, as Christ loved the Church and gave Himself up for her". To be honest, before being so engaged in my faith, I wasn't aware of the concept of sacrificial love, at least not as related to my wife (sad to say).
Jesus died on the Cross for us. Paul is telling us that we have to be willing to do the same for our wives….not just in a "heroic jump in front of the bus" kind of way, but in everyday life. We are to die to self and serve our wives, putting her first, as Jesus did the Church.
The More I Give, the More I Receive
Here's the dirty little secret. The better I treat my wife, the more I do for her, the more I affirm and love her, the better she treats me and loves me. My intent isn't "tit for tat". I don't think it can work that way. But interestingly, the more I give, the more I receive.
In my men's group last week, I commented that when my relationship is right with my wife, I feel like I can take on the world, that nothing can stop me. The great news is that I get to create that reality every single day by truly loving the most important person in the world to me.
Love and Respect
In Ephesians 5:33, Paul says, "let each one of you (husband) love his wife as himself; and let the wife see that she respects the husband".
Here's the dirty little secret for wives, men feel loved when they're respected. You show your husband respect and he'll run through block walls for you. If you don't believe the Apostle Paul or me, I'd point you to Dr. Emerson Eggerichs and his book, "Love and Respect" (loveandrespect.com).
And while I'm promoting marriage gurus, my wife and I have really gotten a lot out of Mark Gungor (markgungor.com), who has a great program called "Laugh Your Way to a Better Marriage".
As it turns out, "happy wife, happy life" applies as much to wives as it does husbands, there's just no good word that rhymes with "husband".
Let me know what you think at [email protected].
God Bless you on your journey to Peace, Joy, and Fulfillment!!!
Mark Joseph
---